If you're new to on-page SEO and feel a little overwhelmed by all of the information out there, you're not alone.
With limited funds and very little track record to speak of, it can be tough to market your business when you're just starting. That's why I wanted to talk to you about some of the challenges of learning on-page SEO and share tips that can point you in the right direction.
What is on-page SEO?
On-page SEO or sometimes called "On-Site" SEO is the process of changing a website's content, external and internal links, title tags, headings, meta description, and other "on-page" factors to make it attractive to search engines.
Search engines scour the entire internet for information via automated processes known as "crawlers", marking pages based on what they find there, and making them visible to users.
By improving the elements of your page you can increase the chances of your website appearing on people's searches.
Why is on-page SEO important?
Let's say you're a home baker in Inverell who likes to make gluten-free, vegan cakes for extra income and decide to put up a simple website where people can send their orders.
A month passes by and so far, the only orders you receive are the ones for your cousin's birthday party and your best friend's baby shower.
You get frustrated because you know there's a market for gluten-free pastries. You see ads for it online all across New South Wales yet you can't figure out why there aren't enough orders coming in.
This is where on-page SEO becomes handy.
On-page SEO helps your website rank higher in search engines like Bing and Google. This means that more people will see your website and potentially click through to it.
It's like getting in front of a health-conscious person looking for a slice of gluten-free cake at the food court and saying "I've got exactly what you're tummy needs and what your taste buds want" but behind a smart device.
Having a high ranking website also means that your website will be associated with high-quality ones like your top competitors, increasing the trustworthiness of your brand in the eyes of your potential customers.
How on-page SEO works
Put simply, on-page SEO makes it as easy for search engines to understand what your webpage is about.
When you do SEO, you use specific words to help people find your website every time they use Google to look for something related to those words.
So if your web page has the word "baker" or "baking" in it, Google is more likely to display your website to people who use the same words in their search queries or similar ones like "cakes" or "pastries."
Aside from keywords, more than 200 ranking factors are used by Google to decide which web pages should be listed on their results pages.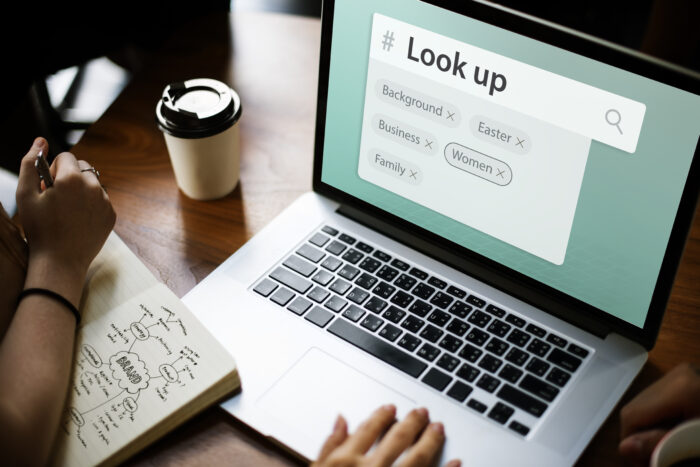 These factors are analysed by an algorithm that chooses whether or not a certain page will provide users with the exact information they want.
This evaluation is needed because giving people what they are looking for is Google's primary goal. By optimising your web page using on-site SEO, you simultaneously improve the relationship between your website and other search engines as well as increase your chances of making a sale.
Furthermore, when your web pages are properly optimised it creates a helpful, informative, and engaging experience for your visitors that will encourage them to stick around and explore more.
On-Page SEO Components
Meta tags
Meta tags are code snippets that you can add to your web page's HTML, which stands for HyperText Markup Language.
Meta tags are not visible on the web page itself, but they can be used by Google and other web services to understand what your page is all about and how relevant it is to certain keywords.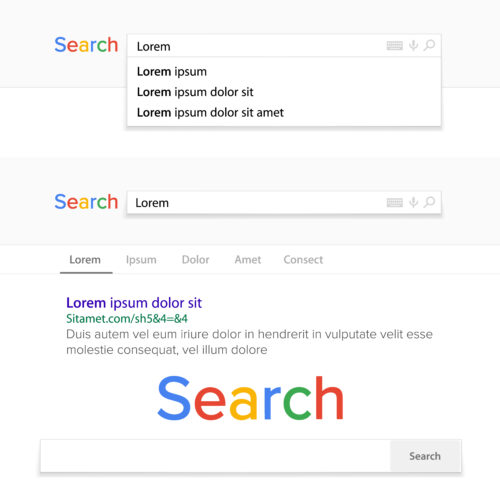 There are different kinds of meta tags, but the most important ones for SEO are the title tag, the meta description tag, and the meta keywords tag.
They also help ensure that your page appears correctly in search results and that it's included in Google's index of websites.
Headings
A heading is a tag used in HTML to identify a section of text. Heading tags (H1-H6) indicate the importance of a section of the text, with H1 being the most important and H6 the least important. Google reads headings to understand the structure of a webpage and to determine which sections are more vital than others.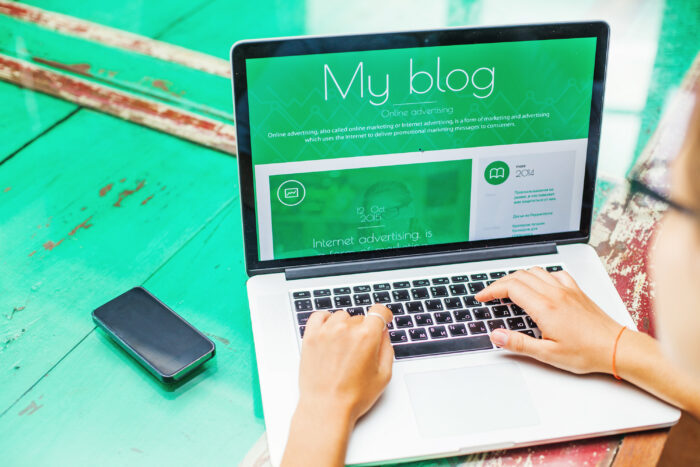 They are also used by web browsers to style text based on its importance. Headings that are larger, bolder, and have more spacing between them help draw attention to important sections of a page.
Structured data
When you organise data on your web page so that it can be read and understood by computers, you make it possible for Google to index the page contents more accurately, which can result in higher rankings in SERPs.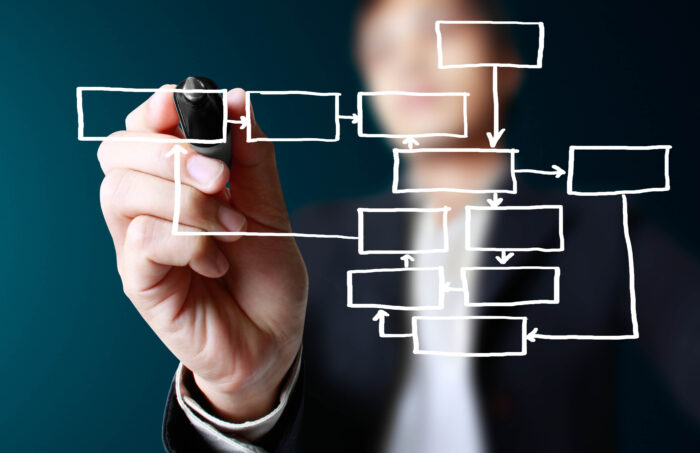 There are many different types of structured data, but the most common are Schema.org and Microdata.
Keyword density
This refers to the number of times a keyword or phrase appears on your web page compared to the total number of words on the entire page.
Keyword density is important in SEO because it helps Google determine the topic of a page. If you have a high keyword density for a particular topic, it tells Google that your page is about that topic. This can help your page rank higher in search results for those keywords.
To increase your keyword density, you can include the keywords throughout your article, like in the title, in the body text, and the tags. You can also use synonyms and related keywords to help Google better understand your page's topic.
Core Web Vitals
These are metrics that Google uses to evaluate the overall user experience of your website. Speed, interactivity, and visual stability are some of the criteria that are analysed to assess your website's overall performance and friendliness.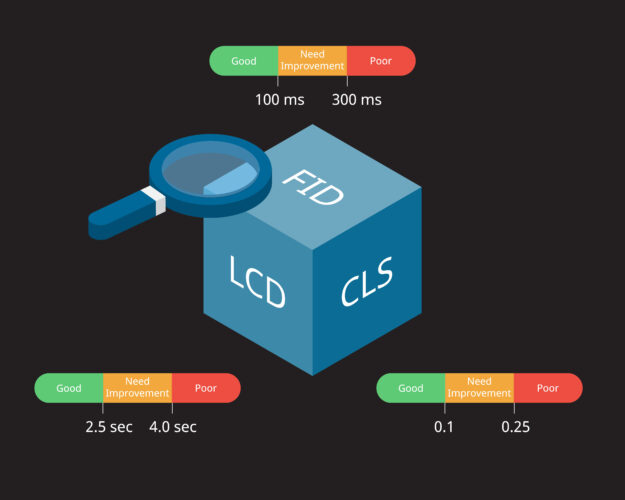 Here are the most recent additions to the metrics:
Largest Contentful Paint (LCP) is the average time it takes for a page's primary content to load. This is calculated on a per-page basis and requires each page to load in 2.5 seconds at most.
First Input Delay (FID) measures the amount of time a page executes an action or command after the user inputs it. Clicking links, buttons, or pressing keys are examples of first inputs. Google prefers a score of 100 milliseconds or less for this.
Cumulative Layout Shift (CLS) examines your page's stability while loading. Ever notice when a page is loading and the images seem to shift downward? This can cause accidental clicks which Google doesn't appreciate.
Image optimisation
This is the process of improving the quality and size of an image for use on a website, while also ensuring that the image is as search engine friendly as possible.
You need to optimise images for SEO because search engines can't read and index image files the same way they do for text. When you optimise your images for SEO, you make it possible for search tools like Google to understand what that image is about which helps your page rank higher for certain keywords.
There are a number of ways to optimise your images, which include using the correct file format, compressing the image file size, and adding relevant keywords and alt text to it. Alt text (alternative text) is the text that appears when an image can't be loaded on a web page.
Outbound links
An outbound link is a link on your page that leads to other websites. They are an important part of SEO because they help Google and other search sites understand what the topic of your website is about.
Outbound links also play an important role in the user experience. They help users navigate the web and find information that is relevant to them.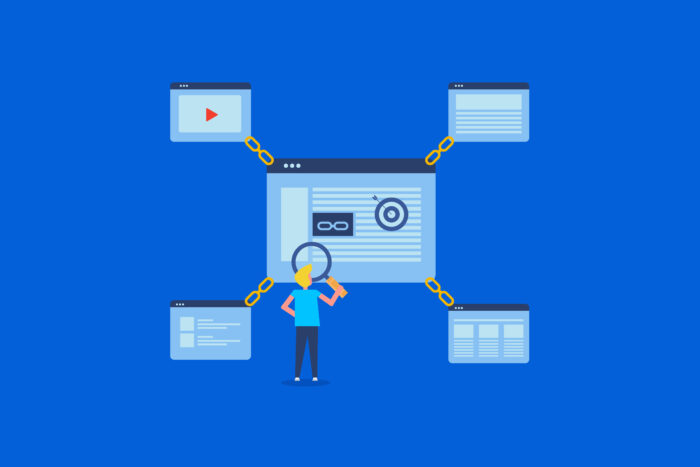 Outbound links also help build trust and credibility with users. When website owners include high-quality outbound links on their pages, it tells users that they can trust the information on those pages.
Internal links
Internal links are the links that exist between pages on the same website. They're important for SEO because they help Google and other search engines better understand your website's structure and the relationships between its pages.
When you optimise your internal links, you're helping to ensure that Google can index every page on your site and rank them appropriately for relevant search terms.
Internal links also help to keep users engaged with your website by providing easy navigation between its pages. The more time users spend on your site, the more likely they are to convert into customers. So it's important to make sure that all of your web pages are well-linked and easily accessible.
URL Structure
A URL (uniform resource locator) is the web address of a specific page or file on the internet.
URLs are important for both SEO and user experience. From an SEO perspective, it's important to have a URL structure that accurately reflects the hierarchy of your website and its content. This helps Google understand your site's structure and index your pages accordingly.
From a user experience perspective, it's important to have short, easy-to-remember URLs that indicate where users are going on your site.
A well-optimised URL structure will help improve click-through rates (CTRs) and organic search rankings.
On-page vs Off-page
On-page SEO is the practice of making changes to a website's content, structure, and URLs so that it will be easier to find in search results pages. Off-page is the process of making changes to a website's external factors, such as link building and social media engagement. It helps give your website enough authority within its industry (or field) to be trustworthy in the eyes of Google while gaining popularity among people searching online.
There are several key differences between off-page and on-page SEO:
On-page SEO is more controllable, while off-page is more dependent on other websites.
On-page SEO can be done as soon as your website is built while off-page is only possible once your site is fully functional.
Off-page SEO is harder to track because you can't see the effects of your efforts just by looking at your website compared to on-page.
Both are needed for your website to achieve a higher rank. The only question is which one you need to prioritise at the moment. This depends on a variety of factors, including your industry, your target audience, and your current competition.
Benefits of on-page SEO
Increased web traffic
When you optimise your website and pages for search engines, you'll naturally see an increase in web traffic as a result. This is because your site will show up higher in the SERPs, which means more people will see your content and be likely to click through it.
More qualified leads
On-page SEO isn't just about driving more traffic to your website; it's also about turning those visitors into leads. By using the right keywords and phrases in your content, you can attract people who are already interested in what you have to offer.
Reduced cost
Historically on-page SEO is the most cost-effective way to rank higher in SERPs because you don't need to spend as much money on paid advertising campaigns. All it takes are strategically placed keywords and you'll be on your way to getting a higher rank on Google.
When your website ranks high, this decreases the number of clicks necessary for people to find your website, which reduces traffic acquisition costs too.
Increased ROI
ROI is much higher when you optimise your website for on-page SEO factors than when you simply rely on paid advertising. With the latter, you may only see a 2 to 3x return on investment, whereas with good on-page SEO tactics, you could see a 5 to 10x return on investment or more.
More leads mean you have a higher chance of conversion rates. When your website content answers the questions that people are searching for in a way that brings value to them, this removes their doubt that you're only after their money. The less people feel that they're being sold to, the more likely they are to become a customer.
Works even while you sleep
One major benefit of on-page SEO is that it works on autopilot. Once you've implemented the necessary changes, your site will continue to rank higher in SERPs as long as you maintain those changes. Additionally, on-page SEO is one of the most efficient ways to improve your site's ranking because all of the optimisations needed happen in your own website.
Less effort
While on-page SEO does require some effort and technical know-how, it's a lot easier to achieve good results than off-page SEO. In fact, if you're following best practices for on-page SEO, you should already be doing most of the things that will help you rank higher in Google.
Who needs On-Page SEO?
Local Businesses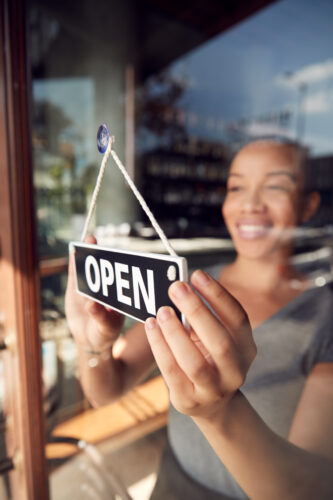 SEO is also important because it helps to ensure that websites are easy to find and navigate, which makes them more user-friendly. This is especially important for small businesses, as it can help them compete against larger companies that have more resources.
Ultimately, good SEO practices can help a business' website reach a larger audience and increase people's awareness of their brand.
Ecommerce
Most people start their online shopping searches on Google. Without proper optimisation, search engines may not be able to properly index the products and services offered in your eCommerce store. If this happens, your website won't appear in your customers' search results which could lead to decreased traffic and fewer conversions.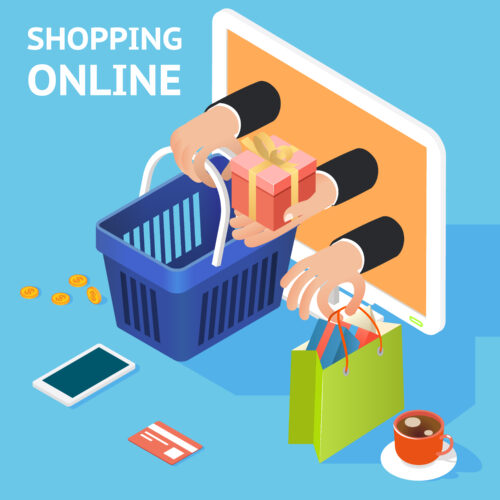 National Brands and Franchisors
Franchises and National brands often have multiple locations, and customers may not be aware of all of them. A well-optimised website will make it easier for potential customers to find the nearest branch, which can result in more sales for that specific franchise.
Similarly, franchise owners can use SEO to target customers in specific locations. For example, a pizza franchise in Glenn Innes could use SEO to target people who are searching for "pizza in Grafton" since the owner knows there are no pizza restaurants there.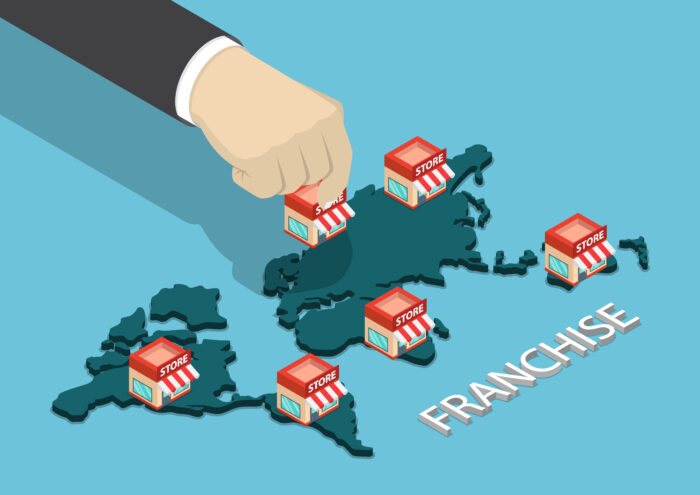 By using localised keywords and phrases, franchise owners can make sure that their website shows up in search results of people who are looking for their type of business in a specific area.
What you need to know before optimising your website
It doesn't happen overnight
It can take quite a while for SEO to start working, and it's often difficult to tell whether or not your efforts are paying off. This is partly because Google changes its algorithms so frequently, and partly because it can take a long time for external and internal links to build up to allow your site to start ranking higher.
Since the algorithms that Google uses to rank websites are always being updated, what might work this year may not work next year. This means SEO is an ongoing process so you need to keep up with the latest trends and make sure you're doing everything you can to improve your on-page SEO strategy constantly.
You can't do all the work one time and expect your website to start ranking at the top of search results immediately.
The good news is that SEO is a long-term investment, and with enough time and effort, you can see some rewarding results. The key to success is making sure your strategy is sustainable over the long haul.
Avoid cheating the system or using black hat techniques, as these will likely backfire in the end. Instead, focus on creating quality content and building genuine links from trustworthy sources.
Remember, SEO is not a race but a marathon.
Ranking higher doesn't mean you'll get more sales
Even if you have great SEO and your website ranks at the top of the SERPs, that doesn't mean that your customers will automatically buy from you.
A customer's buying decision is affected by many factors, such as their level of trust in your company, their past experience with your brand, and whether they feel like they're getting a good deal for their money or not.
Also, the quality of your product doesn't reflect in your SEO rank. Some businesses rank high on Google search results but have less than satisfactory reviews. On the other hand, some businesses don't even have a website but can effectively market their products and services just by word of mouth.
So while SEO can help to improve your visibility and drive more traffic to your website, it's only one part of the equation when it comes to sales conversions.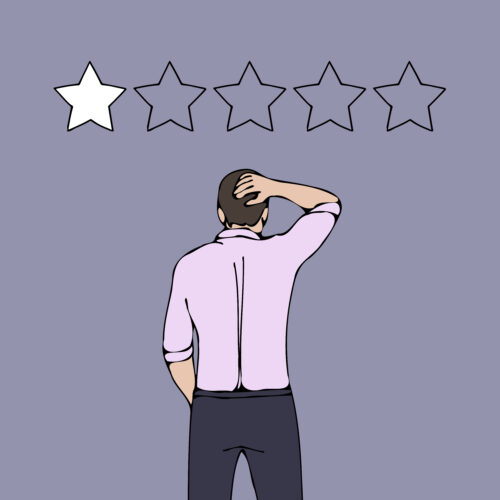 Don't sacrifice user experience for on-page SEO
When you focus too much on SEO and not enough on your customers, it can impact their experience with your brand negatively.
Some common examples of how SEO can ruin the customer experience include:
Using unnatural linking, which can make your website difficult to navigate or read;
Creating misleading titles and descriptions that don't accurately reflect what's on your page;
Adding keywords and phrases that are not necessarily relevant to the customer which makes it difficult for them to find what they are looking for.
Using the same keywords over and over again which can make the page sound redundant and spammy.
These tactics will not only get your website penalised by Google, but they will also turn customers off and make them distrust your website.
You still need to invest in marketing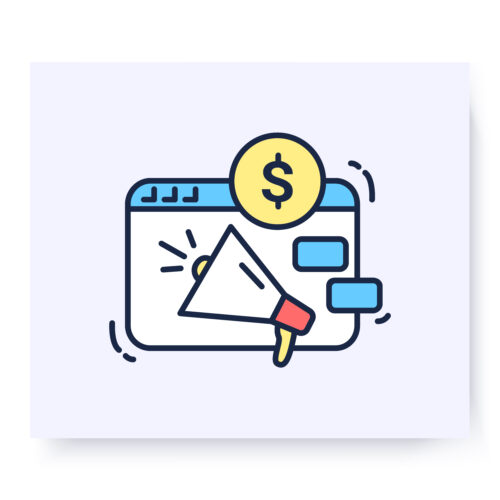 There's no doubt that SEO is an important part of any marketing strategy, but it's not the only part. SEO can help to improve your ranking and bring more traffic to your website, but it can't do everything. You need to invest in other forms of marketing such as paid advertising, social media marketing, and email marketing.
SEO is a long-term strategy that takes time to work. If you're looking for immediate results, then you need to invest in paid advertising. Paid Ads can help you quickly boost your website traffic and sales. However, it's important to remember that paid advertising is a short-term solution and should only be used for a certain amount of time.
By using a combination of SEO and other marketing strategies, you'll have a better chance of reaching your revenue goals.
Common On-Page SEO Mistakes
Over Optimising
One common instance where over-optimisation happens is when site owners engage in keyword stuffing – filling their website's titles, meta descriptions, or content with so many keywords that it becomes difficult to read.
When people engage in over-optimisation, they're often trying to game the system by manipulating search engine algorithms to achieve a higher ranking for their websites.
Not only is this bad for users, but it also creates a poor user experience which can hurt a site's ranking. Google penalises over-optimisation because it can be an indication of spamming behaviour.
Crawlability issues
Crawlers are computer programs that visit websites and index their content so it can be found in search engine results pages. Crawlers also measure the quality of a website based on factors such as how often the site is updated, how much unique content it has, and how many links from other high-quality websites point to it.
If a crawler visits a website and finds that it has been updated with new content, it will note that change in its database and may visit again more often in the future. This is how crawlers determine which websites are most "important" and should be ranked higher in SERPs.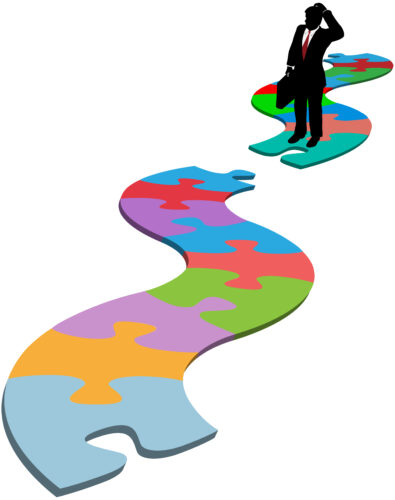 There are a few reasons why a website might have crawlability issues. First if is the website is blocking the crawler with noindex or robots.txt file, which can happen if there are too many dynamic pages on the website (pages that change every time you visit them). Second is if the website has too much javascript, which can block the crawler from indexing all of the content on the page.
Third are website errors such as 404 pages, server errors, and DNS errors. If a crawler encounters one of these, it will stop indexing the website altogether. This can result in a loss of traffic and rankings from search engines.
Only measuring success in Google (and not other search engines)
While Google is the most popular search engine in the world, it doesn't mean that it's the only one you should be measuring your SEO strategy against. In fact, according to recent data from NetMarketShare, Google has a market share of just under 65%.
Different engines are popular in different countries, so it's important to tailor your website content and keywords to the specific audience you're targeting. For example, if you're looking to target French or Spanish-speaking audiences, then using Google may not be the most effective strategy. In these cases, it might make more sense to focus on local ones like Bing.es or Qwant (France).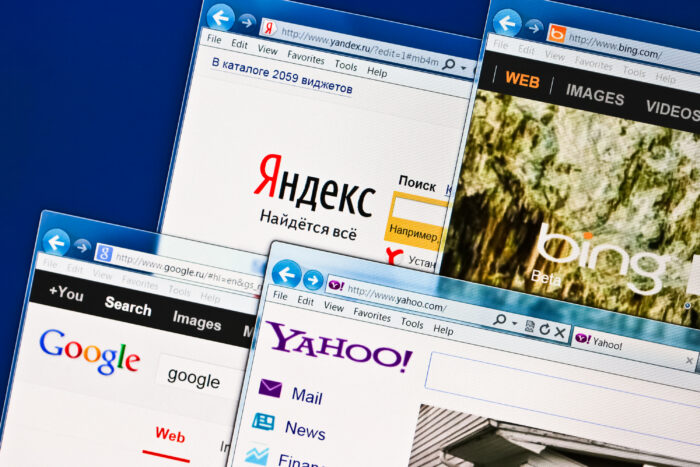 There are few other search engines where you can base your SEO strategy on. A few examples include Yandex (Russia), Baidu (China), Naver (Korea), and Yahoo! Japan.
Ultimately, it's important to diversify your SEO efforts and target as many different search engines as possible. This will help you reach the widest possible audience and improve your website's visibility online.
Focusing on quantity instead of quality (especially content)
Many website owners mistakenly believe that the more optimised content they have, the higher their SERP ranking will be.
They often focus on quantity because it's easier to produce a large volume of blog posts than it is to produce high-quality ones. However, quantity has its drawbacks.
For one, search engines can easily identify low-quality or spammy content, which means that publishing lots of low-quality or irrelevant articles can hurt your ranking chances.
Additionally, Google has stated that they value websites that provide valuable information to their users over those who simply publish a lot of optimised ones.
It's important to remember that the key to success with on-page SEO is relevance. People are more likely to link to and share your content if it provides real solutions to their problems. So make sure your content is informative, interesting, and useful. If you can do that, you'll be well on your way to achieving a higher rank.
Using overly derivative/plagiarised content
Derivative content is content that copies from another source, often without giving credit to the original author. This type of strategy is often used by other creators to try and trick the system by borrowing elements from popular content in an attempt to rank higher in search results.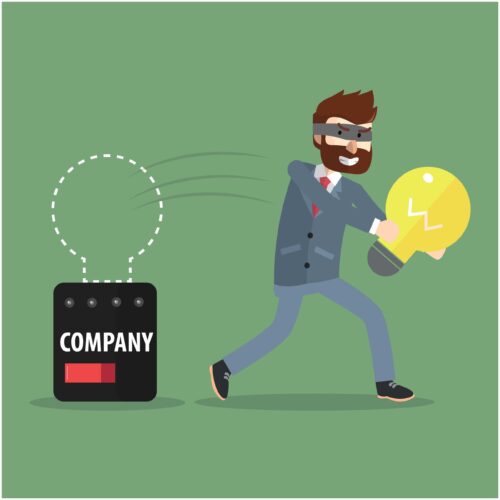 There are a variety of reasons why someone might use derivative content, but usually, it's because they either don't have the time or skills to produce their original content, or they're looking to save money by not having to hire a writer.
Whatever the reason, using derivative content can be risky because it can lead to plagiarism accusations as well legal issues if you are caught copying material from other sources without permission.
There are a few reasons why derivative or plagiarised content can hurt SEO.
First, if Google detects duplicate content on a website, it may penalise the site for spamming. Second, copied content can dilute your site's link juice and hurt your ranking in search engine results pages. And finally, copied content can damage your brand's reputation and cause potential customers to mistrust your website.
So if you're looking to improve your SEO, focus only on creating original, high-quality content instead.
Tools and techniques used for on-page SEO
On-page SEO audit
An on-page SEO audit is a process of evaluating a web page to identify potential improvements that can be made to increase its visibility and ranking in SERPs.
The goal is to assess the content and structure of your page, as well as the factors that influence how Google may judge its quality and relevance for specific keywords or queries.
The main elements that are checked during an on-page SEO audit include the following:
1. Titles and meta descriptions – Are they accurately describing the page content? Are they enticing enough to encourage click-throughs?
2. Headings and subheadings – Are they logically structured and keyword-rich?
3. Page copy – Is it well written, keyword-rich, and engaging?
4. Images – Are they properly tagged with keywords? Do they have relevant captions?
5. URLs – Are they short, descriptive, and keyword-rich?
6. Site architecture – Can users find what they are looking for quickly and easily? Are there any broken links or pages that don't load correctly?
By answering these questions, you can get a better understanding of how well your website performs. Remember that an on-page SEO audit is a process that should be done regularly.
If you haven't already performed an on-page SEO audit for your website this month, you should do so today because It's one of the most effective ways to ensure that your pages are optimised.
Screaming frog
Broken links and files can have a significant impact on crawling, as they can keep bots from indexing all of the content on your site. This can cause your pages to rank lower in search results, as well as make it difficult for users to find the content they're looking for.
In addition, high numbers of broken links can make your website appear unprofessional and may discourage site visitors from staying on your page.
Screaming Frog is a great tool for preventing this. It's a website crawler that helps you assess your site's health, find broken links, diagnose crawl issues, see all the links and files on your website, and find new link opportunities for boosting your website's visibility in search engines.
It can also identify technical errors on your web pages that could be harming your search performance, such as duplicate content, missing titles, 404 errors, and more.
Keyword density optimisation
Keyword density is the number of times a keyword or phrase is used in relation to the total number of words on a page. A high keyword density can help your page rank higher in search results, while a low keyword density can hurt its overall ranking.
Things you need to consider when determining keyword density include the topic of your page, the keywords you're targeting, and your intended audience. Many SEO experts believe that between 1% and 3% is ideal for most websites.
As a general rule of thumb, you'll want to ensure that your keyword density is high enough to be noticed by Google, without going overboard. Balancing it with other SEO factors, such as readability and semantics is important because too much focus on cramming keywords into your content can make your text difficult to read.
There are a few things you can do to help you achieve the right keyword density for your page:
First, make sure that you target a variety of keywords, not just one or two. This will help you to avoid over-optimising your content.
Secondly, use them throughout your page elements, not just in the title and headline.
And finally, use Keyword Planners to help you determine the right keyword density for your page.
When all these are done correctly, you can ensure that your website's SEO is optimised while still providing valuable and readable content to your audience.
SurferSEO
SurferSEO is a lightweight, easy-to-use plugin that can help improve your website's SEO ranking and visibility. It does this by helping you identify and correct any errors on your website that might be preventing it from ranking as high as it could, such as duplicate content, redirect issues and 404 errors.
Since surferSEO was first released in 2014, it has become a popular on-page SEO tool for webmasters and content creators alike.
In addition, SurferSEO also provides a number of other benefits, including:
Improved visibility and increased web traffic;
More effective website marketing;
Greater brand awareness; and
Enhanced customer satisfaction.
Frase
Frase is an AI-powered platform that helps you optimise your website for search engines. It does this by identifying opportunities for improvement and providing customised recommendations to help you improve your on-page SEO.
One of the benefits of using Frase is that it can help you uncover hidden opportunities for optimisation that you might not have otherwise been aware of.
For example, Frase can identify keywords and phrases that you're ranking for but that are not appearing in your title tags or meta descriptions. By optimising your website using Frase, you can improve your search engine visibility and drive more traffic to your site.
Frase also offers a "rich snippets" tool, which can help create more SERP details for customers about your site. It does this by allowing you to add a specific markup to certain elements of your website's code to control the way your content appears in SERPs. This can lead to increased click-through rates (CTRs) and better overall visibility for your site.
Speed optimisation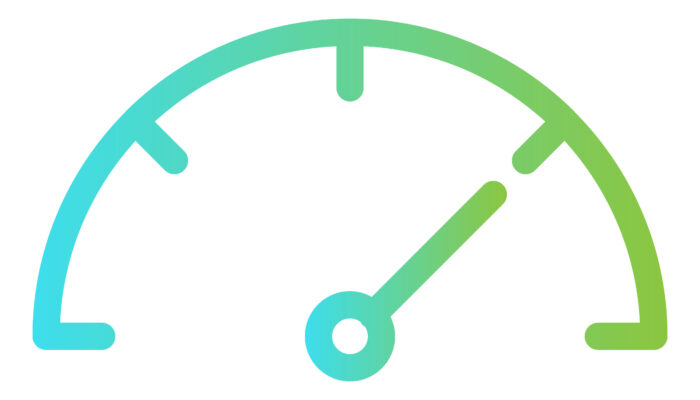 A fast site is important because it provides a better user experience. Studies have shown that 47 percent of people expect a website to load in two seconds or less and that 40 percent will abandon a site if it takes more than three seconds to load.
Several common elements can slow down a website, such as large images, uncompressed scripts, and too many HTTP requests.
There are a number of tools you can use to improve your site's speed and performance. Some of the most popular ones include:
Google PageSpeed Insights – a tool that analyses the content of a web page, and provides suggestions for improving performance
WebPagetest – a website that allows you to test the load time and performance of your website on different connection speeds and browsers
GTmetrix – This tool provides an in-depth analysis of your website's speed, including recommendations for improvement
Caching plugins for WordPress
A caching plugin speeds up your website by temporarily storing a copy of your website's static files (like images, CSS, and JavaScript files). When someone visits your website, the caching plugin serves up the temporary cached version of your website instead of having to create it all over again. This can speed up your website by a significant amount.
Some popular caching plugins include WP Super Cache and W3 Total Cache. WP Super Cache is a free plugin that is very easy to set up. W3 Total Cache is a more complex plugin that has more features, but it also comes with a price tag. Both of these plugins are highly rated by users and have been tested to work with most WordPress themes and plugins.
CDN
CDN stands for content delivery network. A CDN is a group of servers that are used to store copies of your website's files. When someone visits your website, the files are served from the closest server to them, which makes your website load faster.
There are many different CDN tools available, but some of the most popular ones for SEO are PageSpeed Insights and YSlow. Both of these tools will give you a score for how well your website loads and tips on how to improve it.
CDNs also offer other benefits such as security (by protecting your website from DDoS attacks) and caching (which can reduce the amount of bandwidth your website uses).
Conclusion
On-page SEO should be a part of your overall marketing strategy while making sure that giving your audience the best user experience is the top priority.
No one wants to waste time reading fluff content or click baits. People need answers to their problems and they want it fast. So make sure you put in the time to develop a website that has helpful and original content with a design that's easy to navigate.
It's not easy to balance but it's definitely worth the effort.
If you want help getting started with your on-page optimisation or need assistance improving your user experience, contact Paramark today. We have years of experience helping businesses just like yours achieve better rankings and increased ROI from their online marketing campaigns.