If you've ever asked an SEO agency about their prices and gotten an evasive answer, you're not alone.
It's an inside joke in the SEO world that the answer to almost any client question (including price) is "it depends".
I'm going to cut to the chase and answer the question you came here for. This is how much SEO really costs in 2023 in Australia (click a link to jump to the section):
In this article, we're going to reveal how much SEO actually costs, what really works, and what SEO techniques you should avoid.
Why does SEO cost so much?
If you're reading the prices quoted here and baulking at the price, you're not alone.
Many businesses are blown away by the cost of SEO, only to realise how valuable it is when done correctly.
The reason SEO costs so much is that it's only worth doing if you're going to do it properly, and to do it properly is extremely resource-intensive.
Here's why: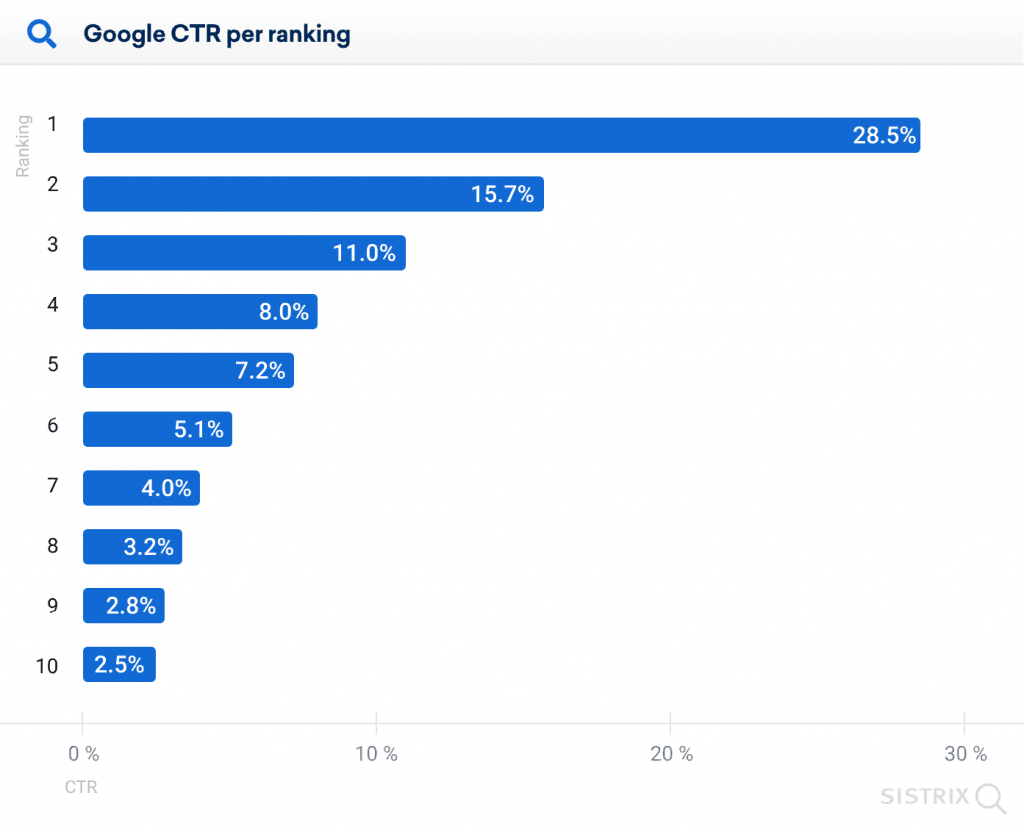 What the study above shows is that the first result in google (i.e. position 1) gets 28.5% of all clicks. Let me spell that out a bit more. If 100 people searched for "dog names" on google, on average, 28 of them went to the first result. That's 14 times more people than the 10th result (~2).
And that's just the first page! By the time you get to page 2, there's virtually no traffic.
The result is that SEO is ridiculously competitive. There are usually over 1,000,000 web pages competing for the top spot, and the first result gets over a quarter of the traffic… Unfair? Maybe, but that's just the way it is.
This means that unless your SEO is THE best, your results are going to be disappointing.
Let me use another example:
Let's say there are 10,000 people a month searching for a keyword.
Say you spend $2,000 per month on SEO and are position 1, you could be getting, on average, 2,850 visits per month to your website for that keyword. That's $1.42 per visitor.
Say you spend $500 per month on SEO and are in position 10, you could be getting, on average, 250 visits per month to your website for that keyword. That's $2 per visitor.
Which one has the better ROI?
My team usually invests about 20 hours+ per client, per month to get the results that we do. Someone trying to do this themselves, without SEO training would probably take 5 times as long.
This is why the cost is so high.
Why do SEO prices differ so much?
Prices differ depending on the services provided by an SEO agency, and, naturally, agencies can also charge different amounts for the same services.
Where does the price range come from then? Well, that's where the "it depends" answer comes from.
"SEO" isn't just a single activity with a clear outcome like mowing the lawn. If you hire someone to mow your lawn, you both know what's going to happen, they're going to mow your lawn (and hopefully edge it as well), and once that's done, your lawn is going to be a nice, short, uniform length.
SEO, on the other hand, involves hundreds of possible activities, and a wide range of possible outcomes and objectives. Do you want to double your sales? Do you want to rank #1 for a specific keyword? Do you want to rank #1 Australia-wide? Do you want to 10x your website traffic?
Here are some of the potential services that fall under the "SEO" umbrella:
Website content optimisation
Product and category optimisation
Meta titles and description optimisation
Internal linking
External link building
Blogging
New webpages
Image tagging
Schema optimisation
Website speed optimisation
Creating business citations
Google Business Profile optimisation
SEO services also typically include website hosting. Good website hosting is often more expensive because the best providers invest in high-quality infrastructure to offer fast and stable connections.
So how much does SEO actually cost??
Here's a better idea of how much each type of SEO costs and what you can expect.
Google Business Profile Management – $400-$1000 per month, per location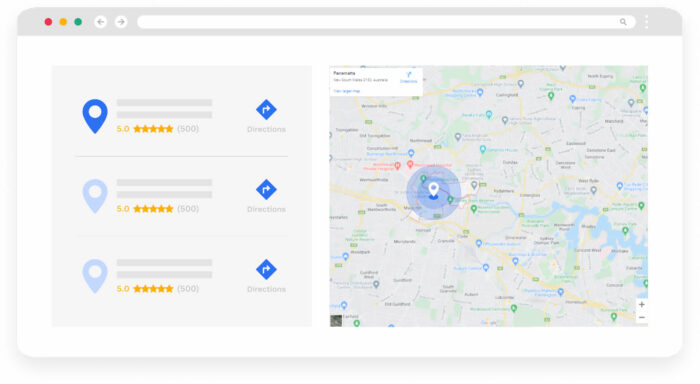 What used to be called Google My Business Profile is now just Google Business Profile, i.e. the listing that appears in Google maps, and the local pack in search results.
Although some don't consider Google Business Profile optimisation to be true SEO, Google Business Profiles have quickly become a critical part of local SEO. Having incorrect opening hours, no images, or no reviews are all going to limit your chances of ranking in Google's maps results.
If you're not confident managing your profile yourself then it can be well worth hiring an SEO agency to do it for you.
Keep in mind that without optimising your website (i.e. traditional SEO) there are limits to the effectiveness of Google Business Profile optimisation in getting more leads and sales, and an optimised website actually helps increase the visibility of your business profile in the maps pack.
Google Business Profile management can include:
Posting to your Google Business profile on a regular basis
Responding to reviews or questions
Posting images for you
Optimising your profile descriptions
Creating citations in local business directories
Social media posting
At the low end, expect posting to your profile to be limited to once a week, and citations probably won't be included. However, for low-competition industries, this may be enough to help you rank in the 3-pack.
At the higher end, there is going to be a greater focus on getting your business found locally, and getting you results. This will usually involve more effort in creating citations in local business directories, getting you more reviews and more aggressively optimising your profile.
Since each location needs to be managed separately, expect to pay more for each office, shopfront or office where you have a Google Business Profile to be managed.
Small Business SEO – $1,200 to $2,500 per month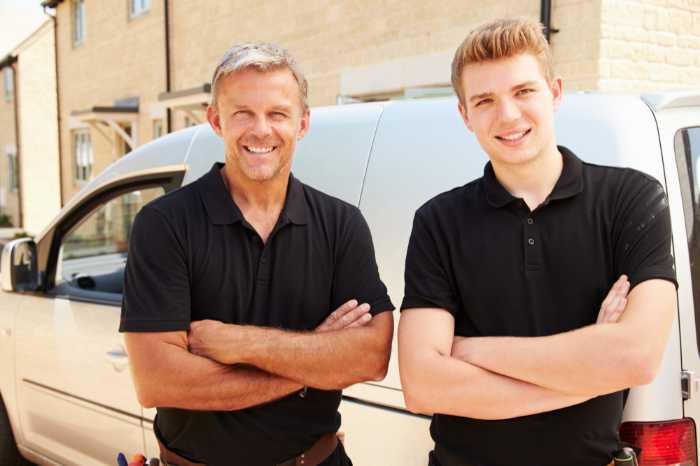 For most small businesses, SEO costs between $1,200 and $2,500 per month. At this price point, you can expect your website, and usually your Google Business Profile to be optimised on an ongoing basis.
For SEO packages on the low end (closer to $1200 per month), you'll probably just be getting website optimisation. It's fairly unlikely you'll get any decent external link building, as this is usually the most resource-intensive activity of all. Some SEO agencies will just buy links for you at this price point – but be aware that the quality of these can be very low, and risk penalisation by Google.
Google Business Profile management and optimisation is often not included at the low end either, which is a shame since most local businesses usually get 50% or more of their leads through Google Maps.
For SEO packages at the higher end ($2500 per month), you should expect both website and Google Business Profile optimisation. At the start of an SEO campaign, website content optimisation and internal linking are usually more important, and once these sorts of things are all ironed out, the more consistent link building begins.
At Paramark, we're not here to mess around, and neither are our clients. That's why we do everything we can (within reason) to get a small business more sales and more leads, fast. By doing every single thing we can to get a business to #1 on Google, we can be confident that we'll deliver the results we say we will.
This is why our pricing is sometimes higher than our competitors. However, our results speak for themselves. When our clients double their sales within 12 months, the cost of our services is usually negligible in comparison.
E-commerce – $1000+ per month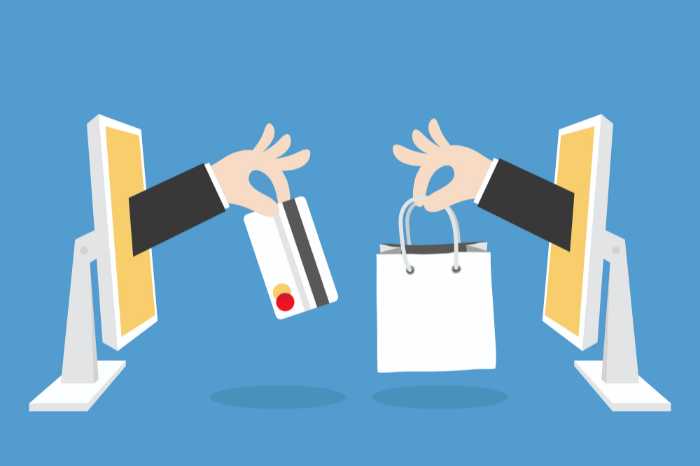 Expect to pay $1000+ per month. Since a large part of e-commerce SEO is product and category page optimisation, e-commerce SEO pricing is dependent on the following factors:
Number of products and categories
Competitiveness
How fast you want results
I included the third point because you can still get some okay results long-term if you're prepared to wait and have a very limited budget. However, if you want to see results within 6 months, a tight SEO budget is really only going to get more organic sales for a small store in a low-competition niche.
Since some Ecommerce businesses can have literally millions of products (think Amazon) and be in highly competitive niches, the sky really is the limit when it comes to SEO pricing.
National/Global businesses – $2000+ per month
Businesses that can serve customers remotely, or have unique offerings (e.g. finance, tech, industrial) sometimes end up serving a state, the entire country, or even the whole world. This is often done whilst still maintaining a single location. This is different to a multi-location business that serves a large region (which I'll cover next).
Expect to pay at least $2000+per month for SEO. Expect prices to scale with competitiveness and number of services offered.
For National/Global businesses with a single location, the challenge is to be relevant enough to appear in search results across the entire state, country or world. For many local businesses, this is simply not going to happen. Imagine a plumbing business based in Sydney, there is simply no way they're going to be found in search engine results by someone searching in Melbourne. In fact, it's even fairly challenging to get a plumber's Google Business Profile to be found outside of their immediate 10km region.
However, it is still possible for a single location business to be found nationally, and globally. We've helped manufacturers and engineering businesses get their services found on page 1 of Google in every city in Australia with only a single location. It usually takes more quality content and link building.
Multi-Location Businesses – $3,000+ per month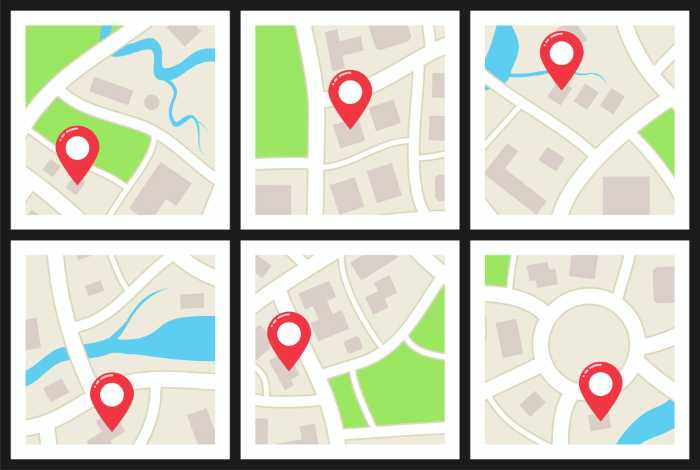 In general, businesses with multiple locations (i.e. stores, offices, franchises) have the ability to be found in search results in more geographic areas than a single location business.
Multi-location businesses usually have a Google Business Profile for each location where they serve customers. Each profile requires individual optimisation and management to be visible in the local pack in search results.
The true challenge for multi-location businesses is the website. I've reviewed the websites of hundreds of franchises, organisations, firms which have multiple locations, and the vast majority do not do it correctly. The result of this is usually only one, or none of the locations getting any visibility in Google.
Common errors include trying to optimise the home page for each location, using a subdomain for each location, not optimising the website for any location, and inconsistent business details between the business profile and the website.
Multi-location business SEO includes:
optimisation and management of each Google Business profile
optimisation of the website for each location
Does Cheap SEO work?
All prices quoted above are the price ranges that a reasonable SEO agency will charge for the services described.
If you're reading some of the prices quoted here and baulking at the cost, you may be tempted by SEO packages for $500 a month, $300 a month, and even $100 online. You've probably seen prices like this offered on places like Fiverr, sent to you via email, or advertised on Google Ads.
In the majority of cases, cheap SEO doesn't work. Here's what you'll most likely get:
Nothing. There are plenty of SEO companies that are so bad they'll just change a couple of things on the website in the first month, then sit back and bill you each month until you complain about results. Since SEO usually takes 3 months to work or more, these types of companies often get away with this scam for a while and then move on to the next victim.
Garbage. There's a difference between a local SEO agency optimising a page and writing content for your website and an offshore company. If you've ever read an article or a website for a local business that was poorly worded, or confusing, it's probably a cheap SEO job. Sometimes this type of content can still rank in search engines, but by the time a customer visits the website, they've lost all faith in the business due to the incomprehensible writing.
Spam. Since link building is an important part of SEO, particularly in competitive industries, cheap SEO companies will often just buy low-quality links online. These can work and have worked in the past. The thing is, Google hates paid links because these manipulate its page rank algorithm, so when it eventually finds out that a website has paid for a bunch of its links, it'll either devalue the links it believes are paid, causing rankings to drop, or worse, penalise the website, making it impossible to find.
In some rare cases, you may find a brand new SEO agency or consultant that provides below-industry-standard prices and does a great job, but expect this to be short-lived once they discover their true worth.
Why is SEO pricing monthly?
I'm often asked "can you just do once-off SEO?", and the answer is yes, we can, however, it won't get spectacular results. There are four problems.
1. It's impossible to know how much work is required
The first is that no one knows to what extent any specific activity will work when it comes to SEO. Google keeps the details of its PageRank algorithm secret, and although SEO agencies know activities that will increase rankings and traffic, we don't know exactly how long they'll take to see results. Sometimes we'll get a client from nothing to page 1, position 1 in a month. Sometimes, it'll take 12 months of solid work.
2. Agency work capacity limits
This takes us to the second problem, which is that even if we did know exactly how much work was required to get a website to position 1, page 1, if it's a competitive industry, it may be 6 months' hosworth of work to get there. Now, I don't know about your business, but I'd struggle to get 6 months' worth of work out of my team in a single month, even if we did just focus on one customer, so there are practical reasons as well.
3. SEO still takes time to see results
Thirdly, even if we did know how much work to do, and could actually do it in one go, SEO can still take 3-6 months to show results, so you could be waiting just as long to see the impact of your investment anyway. Wouldn't you rather just stagger the payments month to month?
4. SEO isn't permanent
Finally, SEO is not permanent. I'm not going to try and con you into thinking that you'll lose your rankings the instant you stop paying your bills, but there is a drop-off. It may take a little while, and you'll still maintain your rankings for months or years to come, but over time, the website content will become stale, other competitors will come along with better SEO, and algorithms will change, preferencing something different over the strategy that's gone into your website. By doing regular SEO, your website stays fresher for longer, and your SEO agency can adjust to any algorithm changes as they come.
How can you compare pricing between agencies?
It's much harder than it seems.
Most of the time when you ask for a proposal or a quote from several SEO agencies, they'll all give you different packages:
One agency might give you a package for a set number of keywords
one agency might give you a package for a specific amount of work, e.g. a number of articles and links completed in a month
another agency might give you a time budget for the month
So already it can be difficult to compare apples with apples.
However, say two agencies do offer the same or similar deliverables. It should be easy then, just choose the cheapest right?
The problem with SEO is that the quality and results that two different agencies deliver for seemingly the same deliverables can differ wildly. A landing page from one agency could be extremely well designed, written and optimised, and help you rank higher for a high-value term and get more leads. A landing page from another agency could be nothing but spammy drivel.
This is why even focussing on deliverables doesn't help to compare agencies.
So how do you make a choice?
In my experience, the only effective way to compare SEO agencies is past results and client feedback. Any other metrics are irrelevant.
Compared to our competitors, our websites usually have fewer pages, fewer links and less written text, but we routinely get up to 10x better results for our clients.
How? Our landing pages are meticulously custom-designed, written by professional writers with consideration for over 200 ranking factors. Also, we've developed our own unique keyword strategy that consistently gets our clients to position 1.
This means that we can get our clients to position 1 faster than many of our competitors by focusing on quality rather than quantity.
Is SEO even worth it?
I often hear this question, and what it really comes down to is does SEO actually work?
The problem is that so many businesses have been burnt by underperforming SEO agencies in the past, that a large number of clients think that it doesn't even work.
However, the truth is that SEO works, it's just that most people can't do it properly.
Only a very small number of agencies have the expertise and the resources to do SEO effectively.
Here are some statistics about SEO, which I'll use to prove my case that SEO can, and does work:
What this means is that customers use search engines to find a business (most of them in fact). The businesses that are found at the top of organic results have a disproportionately high chance of being clicked on. Customers who go to a business website are often ready to buy, and many do go on to make a purchase.
If that's not enough, here are some results for our own SEO agency:
We have a 100% success rate for getting our SEO clients into position #1 in search results. Many of them ranked for nothing before we started.
Most of our clients now get 50% or more of their new leads through SEO.
SEO techniques that work, and those you should avoid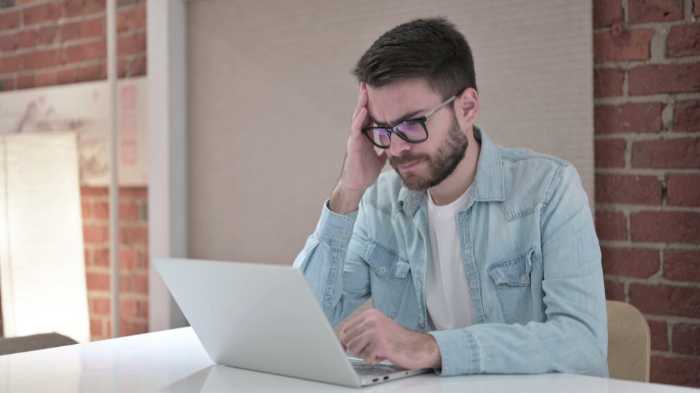 As I said, the problem with SEO is that no one but Google knows the ranking algorithm. We know what techniques usually work (to some extent) and some that don't really do much, but it's still very fluid.
This also means that there's a lot of debate in the SEO community over some techniques as to whether they actually work or not.
Here's a generally accepted list of SEO techniques that "work":
Getting links to your website from authoritative, relevant websites. The only problem is that "authoritative" and "relevant" are hard to define. For an extremely comprehensive guide to getting good quality links, have a read of Earned Media's link building guide.
Optimising your page/post for the keyword you want to rank for. This includes adding the keyword to the SEO title, H1, headings, and text.
Linking to the page with relevant links from other pages/posts on your website.
Original written and visual content that is long enough. "Long enough" will usually depend on the length of competing pages for the keyword.
Here's a generally accepted list of techniques that are either risky in terms of a Google penalty, or don't "work":
Paying for links. If you're ever tempted to "buy links", either on Fiverr or from a website you've found, I'd recommend not doing this, unless you know what you're doing. There's a good chance the links won't do anything or will get you penalised by Google. Yes, there are still SEOs who do this today and get some good results, but they know what they're doing. Either way, it's still not a practice that I promote.
Keyword stuffing. There's a difference between keyword optimising, and keyword stuffing. If you're reading your page and it sounds spammy, it probably is, and it probably won't work.
Linking to all of your pages in the footer. This is a lazy way of creating internal links, and in most cases doesn't help.
Meta keywords. Back in the day, the meta keyword was used to show Google what keyword your page should rank for. That lasted about a day until every man and his dog abused the system, and it's no longer a ranking factor.
How long does SEO take?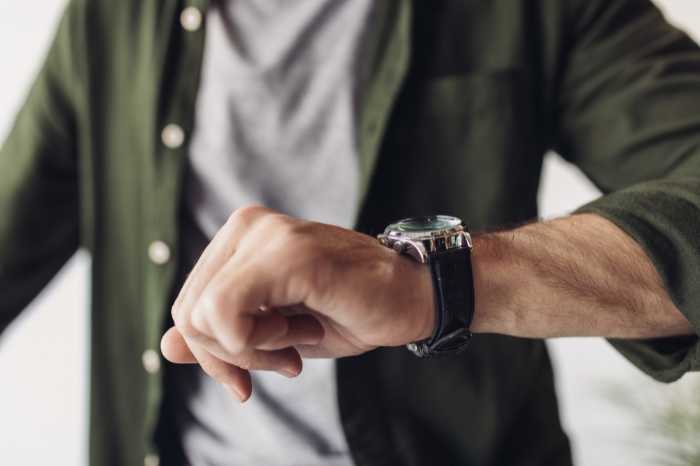 This question is an article in its own right. In addition, there are many measures of how long SEO "takes". This could be:
How long a page takes to index
How long a web page takes to get to page 1 of Google
How long it takes to get sales and leads from a web page through SEO
Here's some basic advice:
For small businesses in low competition industries, page 1 ranking can be achieved in 1-3 months.
For businesses in mid-high competition industries, page 1 ranking can take 3-12 months for a very focussed, well-executed strategy, also the Google Business Profile will start getting found in the immediate area within 1-3 months.
For businesses covering a larger region (e.g. major city or a country) in a high-competition industry, page 1 rankings will probably take 6-24 months.
Also, FYI:
A page can be indexed immediately, or it can take months, depending on the number of pages on a website and the quality of the website content and its link profile.
The more competitive a keyword is, the longer a web page will take to get to page 1, and/or generate sales and leads.
A web page doesn't have to get to page 1 to generate sales and leads. People do actually go to page 2 and beyond (rarely), but also the website can still get found through featured snippets and a Google Business Profile.
How much do SEO consultants charge per hour?
If you're looking for an SEO consultant at an hourly rate, you might not get the best results. SEO isn't about work, deliverables, hours spent, number of links generated, number of words written, it's about results.
We can get better results in half the time of most other agencies because our strategy is better.
In my opinion, hiring an SEO consultant by the hour doesn't usually make sense. There are a few cases where it might though, including SEO strategy or an SEO audit. This is where an SEO consultant comes and analyses your website and tells you what's working, what's not, and what your opportunities are through SEO.
An SEO consultant who is worth their salt is going to charge at least $100 per hour. Most SEO consultants with the experience and skills to provide significant insight into your current website will charge $250+ per hour.
Conclusion
In Australia, SEO cost is going to be at least $400 a month if you're a small business and don't need that many leads and you're not in a competitive industry. If you're a small online store, you can probably get away with just $1,000 if you're in a low-competition niche.
However, for most businesses, you're looking at $1,200 per month+ with the best results starting at a monthly investment of $1,800 per month.
Yes, you can go cheaper, but you'll regret it in most cases.
If you're looking for quotes from SEO Agencies, forget deliverables, promises, hours per month, etc. The only thing that actually counts in SEO is results. So look at past customer reviews, and even better – ask to speak to some of their clients – or look for referrals.