Get More Customers with the #1 SEO Agency in Parramatta
Industry-leading Parramatta SEO services to help you improve visibility, increase traffic and turn visitors into customers.
Your Local Parramatta SEO Agency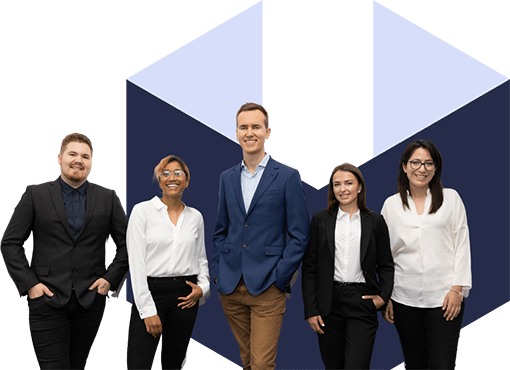 Local SEO
We make getting new customers in your local area easy. Our Google Maps and website optimisation process get your phones ringing consistently with new customers near you. Find out how we help businesses get up to 30 calls per day. 
Website Optimisation
Getting more traffic isn't enough, we make sure your website is set up to convert as many visitors into sales as possible. Our website optimisation process ensures that your website is fast, easy to navigate and motivates potential customers to choose you. 
National & Global SEO
If you have multiple locations or operate in multiple cities a standard website is not enough to get new business from every location. We analyse your market and optimise each of your google maps locations and website to get customers across Australia and even world-wide.
Speak to an SEO consultant now
Some of the businesses we work with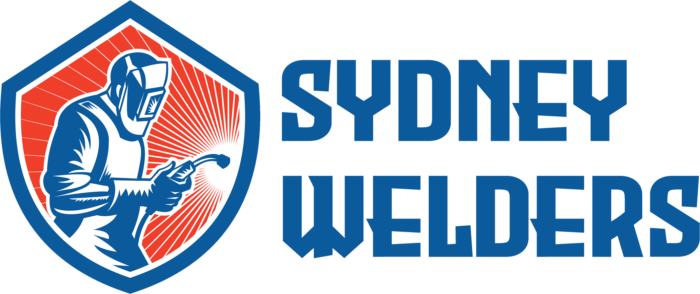 Work with an Award-Winning SEO Team
Paramark is an award-winning SEO and digital marketing agency delivering a full suite of services for businesses of all sizes.
We specialise in a range of SEO services for our clients in Parramatta and surrounding areas. Before we start any SEO process, we seek to understand your business goals and what you want to achieve. This allows us to tailor a structured SEO campaign that puts you in front of your most ideal prospects and gives you the best possible return on investment.
Every team member at Paramark is experienced in their area of expertise, from our content writers and SEO experts to our web designers and developers.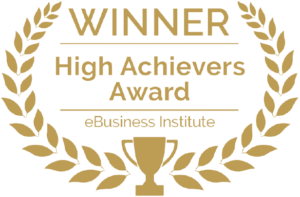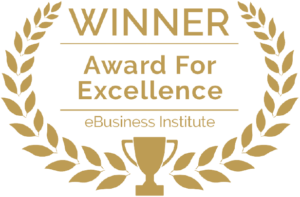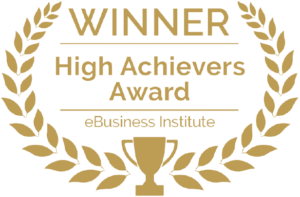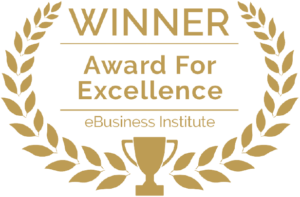 Find out how many new customers we could help you get
Don't just take our word for it. See what our customers have to say about our SEO services:
What results can you expect with us?
More Quality Customers
We comprehensively research the terms your biggest customers look for and produce engaging content that piques their interest, gets them to visit your website and leads to conversions.
Increase Brand Awareness
Using a mix of diverse Search Engine Optimisation (SEO) channels, we'll help you get discovered and build greater awareness for your brand's spectrum of offerings.  
Long-Term Success
We create quality content across websites, Google My Business listings and social channels to answer genuine customer questions that get you long-term Parramatta SEO results. 
Importance of a Good Local SEO Strategy 
SEO is important for your website to compete in the digital world. When done right, it provides you with a competitive advantage over others and helps your business stand out from the crowd. Our Parramatta SEO company can help grow your organic traffic and drive more enquiries for your business.

Stronger Return on Investment
A well-considered Parramatta SEO plan has the potential to deliver stronger ROI than traditional marketing, which could mean more sales without increasing your budget.

Unlimited Leads and Sales
When you rank for local Parramatta SEO terms your customers frequently search for, you're just a click away from a lead or a sale – and it's unlimited! 

Targets More Engaged Prospects
SEO reaches out to a more engaged local target audience who are likely searching for products related to your business, making conversions easier for you.

Boosts Reputation and Credibility
Organic listings on the first page of Google receive at least 85% of total clicks, which is why being positioned higher improves your reputation and trustworthiness with your audience. 
Why Choose Our Parramatta SEO Experts?
The purpose of a good SEO Parramatta strategy is to make it easier to find you online through higher rankings on search engine results pages. We combine this with conversion-focused, local content designed to drive profitable results by motivating your ideal customers to take action.

Strong Vertical Expertise
We are genuinely interested in understanding your business goals and the needs and frustrations of your customers, so that we can attract the best leads through high-quality content.

Focus on Business Growth
Our goal is to help your company grow. We'll align our SEO work with the results you want to achieve – whether that's increased traffic or generating leads for your business.

Completely Transparent
Every SEO tactic is carefully considered and customised. We integrate website optimisation, business listings, social channels and content to engage with the right audience at the right time.

Genuine Results
We emphasise quality content because it isn't just about traffic. It's showing search engines that your website is worth ranking highly for the right terms – driving better visibility and reputation. 

Personalised SEO Strategy
Our SEO service is tailored to your needs and audience. We study customer search intent and use proven techniques to boost your rankings and connect you to new customers at the right time.

Measurable Results
We focus on results, not just strategy. We track where your leads come from and identify the most profitable channels with the best results, which is what you want as a business owner. 
At Paramark, our SEO strategy is created to match your objectives. Our SEO team will ensure that every stage offers value and provides a better experience for your clients.

Comprehensive Website Audit
A comprehensive audit of your existing website gives us the opportunity to identify any glaring SEO issues. We then work on enhancing your website structure and content for an improved user experience.

We analyse keywords and phrases most valuable to your business. Good keyword research helps us create an SEO Parramatta strategy that aims to get you on the front page of Google.

Develop Content Across Channels
Your website, social media and Google My Business listing are linked to SEO results. Our content creation services across these channels will answer critical questions and attract more customers for you. 

Optimising Your GMB Profile
A free Google business profile helps you reach out to clients across Google Search and Maps. We know how to correctly optimise your GMB profile, turning it into a powerful tool that can increase your revenue.

Our technical experts will create a website with a strong foundation. It will focus on a great user experience through good site architecture, title tags, meta descriptions, speed and navigation. 

Valuable Social Media Content
Social platforms such as Facebook, Twitter, Pinterest and Instagram offer great opportunities to boost your SEO. We know how to write and optimise content for each platform to enhance your visibility. 

Industry Link Building Outreach
Link building from credible websites show Google that other businesses find your content valuable, which can boost SEO. We will leverage our strong network of partners to help you gain reputable backlinks.

Fresh Content Development 
Our experienced writers have worked in the industry for a long time and can deliver laser-sharp, fresh content designed to enhance visibility, help with link building and boost your SEO rankings. 
Challenges of Running a Small Business in Parramatta
Do you run a restaurant, plumbing business, law firm, financial services, technology business, mechanic workshop, flooring company or any other small business in Parramatta or surrounding areas? Then, as a business owner, you probably know how hard it is to get your small business to stand out in a sea of competition around you.
Parramatta is a bustling business hub in Western Sydney with thousands of local businesses competing for attention. It is the ideal location for small businesses to set up because of a combination of population growth, increased government investment and a thriving CBD with plenty of local offices now in the area. We estimate the Parramatta region to have over 20,000 small businesses and counting across several industries like retail, health, hospitality and services.
While Parramatta is a great place to set up a small business, it can also be a challenge for business owners looking to build credibility and attract new clients. If you're not using SEO and online marketing effectively, you're missing out on a huge chunk of potential customers
At Paramark, we understand the difficulties faced by the local business community. We know what it takes to help you stand out and get noticed online. We have a team of experienced professionals who can devise a tailored Parramatta SEO campaign to help you gain visibility through increased search volume, so you can catch the eye of potential local customers searching for businesses like yours on search engines such as Google and social channels. We do not have a standard SEO package and instead, tailor our services to your specific needs.
SEO Agency Parramatta Specialists
Finding a trustworthy SEO agency in Parramatta takes some work. In an industry built on lofty promises, how do you find someone who can genuinely help your company stand out based on your business goals?
Paramark is unlike any other SEO agency you may have encountered. We don't claim to get you to number 1 on Google nor do we claim to be experts at paid online advertising. Our focus lies purely on delivering high-quality SEO work for your Parramatta or Sydney business.
SEO is a process that can take time to see results, but with the right approach and the help of an experienced professional, you can start seeing positive changes in your search engine rankings in a few months.
Using years of experience, we have refined our SEO services to keep up with Google's evolving search algorithms, but never deviating from a strong emphasis on high-quality content – the backbone of any successful strategy. With different factors at play when it comes to SEO, it makes sense for local businesses to work with specialist agencies like Paramark who are 100% dedicated to search engine optimisation.
Our SEO team focus on strategies that deliver lasting results to business owners in Parramatta and surrounding areas. We genuinely care about helping your business succeed and will customise our strategies to get you the best possible ranking on a search engine results page.
For all your SEO Parramatta needs, get in touch with our experienced SEO company today.
How to Optimise for a Local SEO Parramatta Search?
If you're a local business in Parramatta, there are a few things you can do to improve your visibility in Google search results:
Make sure your business is accurately listed on Google My Business
This is the first and most important step in any local SEO and digital marketing strategy. Claim and verify your business page, add information about your brand and business, upload photos and videos, pin posts to the top of your profile and track real-time analytics data
Optimise with local details and information of your business 
Ensure you have your business address, name, phone number and postcode consistently written across your website, social channels and GMB. This will help customers find you more quickly when they're searching for businesses around Parramatta.
Write high-quality content tailored to local searches
Increase your chances of ranking higher in Google search results through high-quality content creation. Helpful blog posts, articles and other content about your industry can help you rank higher for terms your local audience is searching for.
Use social media to reach your key target audience
Share your latest blog posts, articles and posts on Facebook, Twitter, Pinterest and Instagram, and use hashtags to increase your visibility in local search engine results.
If you're looking for help with optimising your small business for the local Parramatta region or surrounding areas in Western Sydney, get in touch with our SEO Parramatta experts today.
How Can Paramark Work With You For Your SEO Parramatta Needs?
SEO is one of the most important aspects of any online marketing campaign, yet it's often one of the most difficult to get right. At Paramark, we believe that increasing traffic to your website without conversions is fruitless. We take a holistic, conversion-focused approach to SEO that helps businesses increase leads and sales from their website. We leverage data, statistics, competitor research and industry-leading practices to create a strong SEO strategy for your Parramatta business.
While we don't want to toot our own horn, we are proud of our track record and the results we've achieved for many of our clients within the Parramatta and Hills District areas. In fact, some of them have seen a 150% increase in qualified leads after working with us over a few months.
So, what do clients love about us? We don't believe in exaggerating projections and making false promises just to win your business. It simply doesn't make sense for our long-term plans. We will give you a genuine picture of where your business sits in your industry. We're also brutally honest and upfront about what we can do for you, which is why many of our clients have stuck with us over the years.
For a no-obligation discussion about SEO in Parramatta and surrounding Western Sydney suburbs, please get in touch with Paramark today and let us help you grow your business.
As local SEO consultants in Parramatta, we can cater to multiple suburbs in and around the area, providing a wide range of SEO techniques including website development, keyword rankings and research, bounce rate reduction, social and Google My Business listings and more to help you rank higher and gain more leads from search traffic.
Sydney
Parramatta
North Parramatta
Westmead
Harris Park
Rosehill
Auburn
Rydalmere
Brickfield Hill
Oatlands
Holroyd
Granville
Wentworthville
Northmead
Merrylands
Clyde
Silverwater
Newington
SEO Experts You Can Rely On
Paramark is an Australian owned and operated Parramatta SEO agency. Our team of SEO experts and writers are all Sydney-based, which means we understand local terms, culture and regions. We also know how to talk to customers in a way they will understand. We can help you write high-quality, optimised content that targets local search terms and helps you rank higher on the Google search results page.
Since we're local, we have a strong network of partners we work with across different parts of the city, including Western Sydney. This can help create an integrated business ecosystem that helps you gain valuable backlinks from related businesses – a strong strategy for improving your search ranking in the most organic way possible.
Most importantly, you have access to a local team who can meet you in person or chat with you on the phone to help you understand what we're trying to achieve. It makes the whole experience more personal and ensures everyone is working towards the best possible results from your digital marketing campaigns.
Get in touch with the Paramark team today to discuss your SEO Parramatta requirements – we'd be happy to help with your digital marketing, SEO and Google ads needs.
Frequently Asked Questions
What is the cost of an SEO campaign?
Every company's needs are different, which is why the cost of an SEO campaign will vary. We work with your budget, making the most of every dollar you invest in getting your business found online. Apart from our SEO service, we also provide valuable services like content marketing, search engine marketing, link structure, Google Adwords and website optimisation that give us the unique advantage of being able to help you achieve better results. As an experienced SEO consultant and digital marketing agency, we do not provide a one-size-fits-all SEO package. Our SEO solutions are tailored to your specific needs and marketing budget. 
How long will it take to achieve good SEO results?
SEO is the process of getting website traffic from organic searches through target keywords and content optimisation processes, which is unlike paid advertising on Google. It is a key component of any successful digital marketing strategy, although it's important to remember that the results of an SEO campaign will not be immediate and usually take months to help you move up the rankings. As an experienced Parramatta SEO agency, our goal is to get your website ranking higher using time-tested SEO tactics like high-quality content, a good website user experience and trustworthy backlinks. With our experience and knowledge, we can help you connect with a new target market and increase leads for your business.
Can you guarantee results for my SEO campaign?
An SEO or digital marketing company that follows industry best practices will never be able to guarantee first page SEO results. However, we have a 100% record of growing traffic and leads for all our clients and stand by our ability to help your business grow by improving your website's search engine visibility. We only ever work with businesses where we are confident of delivering results and will be happy to give you an honest assessment of what we can achieve for you through our SEO and digital marketing strategies, which we believe sets us apart from other SEO agencies. 
Can I buy backlinks to improve my SEO ranking?
There is a lot of debate surrounding the topic of backlinks and their impact on SEO rankings in the digital marketing world. Data continues to show a strong correlation between links and rankings. Quality backlinks from high-quality sources are still the most beneficial for SEO. This is where buying backlinks can be a risky proposition. Many companies offer to sell links, often claiming that they are from high-quality sources. This is often not true, so buying these links could actually have a detrimental effect on your SEO ranking. Buying links is also against search engine policies. If you're caught, chances are your rankings will plummet and it will be hard to recover. Instead, we recommend creating exceptional content that earns you links from genuine websites.
Why is Google My Business so important?
Google My Business allows you to claim and verify your business page, add information about your brand and business, upload photos and videos, pin posts to the top of your profile and track real-time analytics data. A huge part of local SEO success is ensuring your business can be found on Google. Optimising your GMB listing and keeping it up to date can help you provide more valuable information to users searching for businesses such as yours, bringing you one step closer to gaining a new customer. Many businesses, unfortunately, fail to recognise its value, but we consider it one of the strongest SEO tools today. 
What industries do you work with?
As an SEO company in Parramatta, we work with a variety of industries, including health, financial services, medical, tech, retail, IT services, aged care, plumbing, property and trades businesses. No matter what industry you're in, we do in-depth research to identify your ideal customer, so that we can tailor digital marketing and SEO strategies to help you boost your business website traffic, use purchase intent to gain more leads and increase conversions – helping you successfully achieve your business objectives.